Reviewing CES 2023 round-up for the top 5 gaming hardware to look for in 2023
CES 2023, Is the show that sets the tone for 2023 expectations in the gaming industry.
2023 CES did not disappoint, coming out of the fair there are some clear winners in the innovation and specs category that we need to address, the below article will summarize some of the top 5 things to expect coming into 2023, a more detailed review on these innovations will be posted once we get our hands on it with a proper review.
Best 5 GAMING HARDWARE AT CES 2023
While every other website, will address what AMD, Nvidia and Intel are coming up with. we will be more focused on Gaming technology that us gamers can expect, we will be starting with
1- 540 Hz Gaming Monitor
ROG SWIFT PRO PG248QP
That's a dream come true, and we thought 360hz was the top line the gaming monitors industry will reach this decade, a 540 hz refresh rate is a piece of art but the real question after this release what hardware will be able to provide such a high FPS? at what cost? and most importantly will be able to do for high paced first person shooter games?
ROG SWIFT PRO PG248QP TL;DR Version:
ASUS has released the ROG Swift Pro PG248QP gaming monitor, which has a faster refresh rate than the ROG Swift 500 Hz at 540 Hz (an 8% overclock).
It has a 24.1-inch display and operates at 1920 x 1080 pixels, and supports NVIDIA G-SYNC and the ESS codec.
The stand design has been revised and has adjustable arms, and the monitor will be available in some markets starting in Q2 2023.
The price of the monitor is not yet known.
It has a wide base for support or a narrow stance for placing a keyboard and mouse close to the display.
Related: Gaming Monitor Selector Tool
ROG SWIFT PRO PG248QP HANDS ON BY @WIREDHARDWARE:
2- FLEX Gaming Monitor
XENEON FLEX OLED Gaming Monitor
Are you ready for the ultimate gaming experience? Look no further than the XENEON FLEX 45WQHD240 OLED Gaming Monitor! This bad boy is the first of its kind – a 45″ 21:9 bendable OLED gaming monitor that'll blow your mind with its W-OLED technology and 240hz refresh rate. And the best part? it's up for pre-order soon.
Xeneon Flex TL;DR :
The XENEON FLEX 45WQHD240 OLED Gaming Monitor is a 45″ bendable OLED gaming monitor with W-OLED technology and a 240hz refresh rate.
The monitor has a 0.03ms GtG response time and a 0.01ms pixel on/off time, resulting in smooth and clear gameplay.
It is compatible with NVIDIA G-SYNC and AMD FreeSync Premium, which eliminates screen tearing and stuttering.
The 45″ 3440×1440 display has a 21:9 aspect ratio, peak brightness of 1000nit, a wide color gamut, and a 1,500,000:1 contrast ratio.
The monitor can be bent from fully flat to up to 800R curvature, allowing users to customize the shape to their preference.
It comes with a comprehensive three-year warranty, including a zero dead-pixel guarantee and a zero burn-in guarantee.
The XENEON FLEX 45 is suitable for gamers, content creators, and general users.
Xeneon Flex HANDS ON BY @chrisxia0:
Related: Our Full Review on XENEON FLEX OLED
3- PlayStation VR 2 – CES 2023
This is one of the most anticipated VR headsets for 2023, currently on pre-order and set to be released in February of 2023 at relatively high markup, but is it justified? let get into the hands on experience of some great content creators on this release.
PlayStation®VR2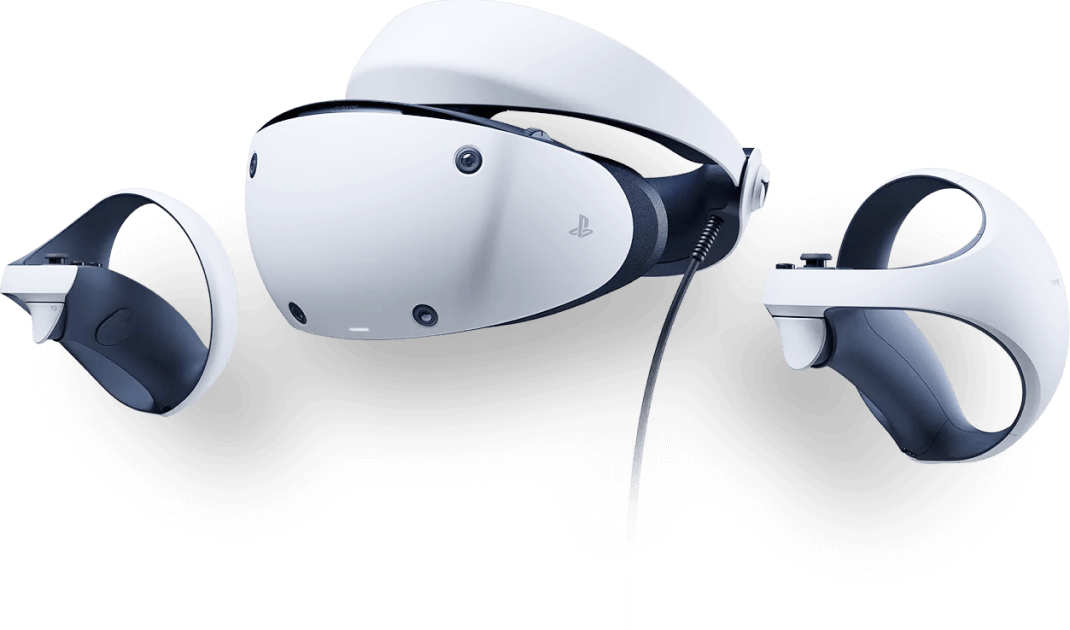 PlayStation VR 2 Specs TL;DR:
The Sense controllers for the PSVR 2 headset have an orb-like design and allow for natural hand movement.
They have adaptive triggers and haptic feedback like the DualSense controller for the PS5, as well as finger touch detection and standard analogue sticks and action buttons.
They have small tracking rings at the bottom instead of visible lights for tracking.
They can detect the distance of fingers from sensors and infer the shape of the whole hand.
The PSVR 2 will connect to the PS5 with a USB-C cord for a high-fidelity visual experience.
The headset and Sense controllers are powered by custom chips from MediaTek.
The headset uses inside-out tracking with cameras built into the headset to register location and movements.
The headset also has eye tracking to recognize where the user is looking even if their head doesn't move.
It has a higher resolution display and a wider field of view than the previous model.
It is compatible with PlayStation 4 games, but will have exclusive games as well.
PS VR2 HANDS ON BY @JUSTINWIEBVR:
PS VR2 PROS AND CONS
| | |
| --- | --- |
| Pros | Cons |
| 4k VR Experience | Wired |
| Eye Tracking accuracy | Not fully immersive being tethered |
| HAPTICS | Mixed Reality limitation |
4- PC and XBOX ROG Controller
ASUS ROG RAIKIRI PRO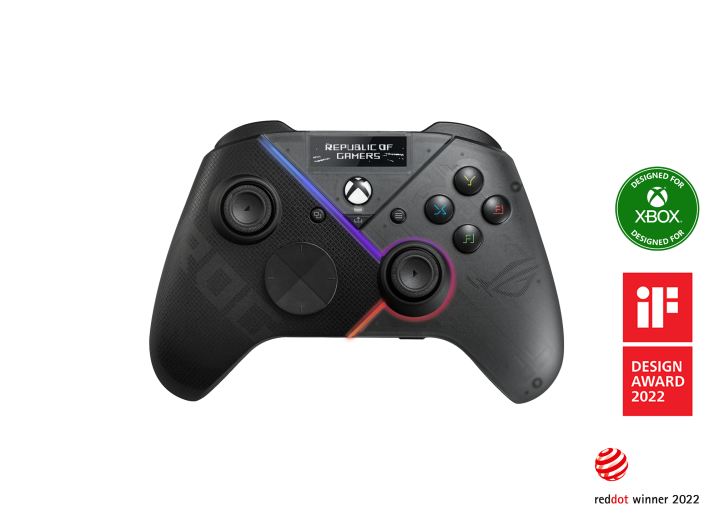 ASUS ROG RAIKIRI PRO TL;DR:
The ROG Raikiri Pro PC Controller has a built-in OLED display, tri-mode connectivity, four rear buttons, and adjustable joystick sensitivity and response curves.
It can connect through wired USB-C, low-latency 2.4 GHz RF, or Bluetooth.
The rear buttons and left and right triggers can be customized for in-game commands or sensitivity adjustments.
It has a built-in ESS DAC for immersive audio and a 3.5 mm earphone jack.
It can be customized through the Armoury Crate software to remap buttons, change sensitivity, or make other adjustments.
ASUS ROG RAIKIRI PRO HANDS ON BY @IGN:
5- ASUS SPECIAL EDITION 4070 TI
ASUS X NOCTUA – RTX 4070 TI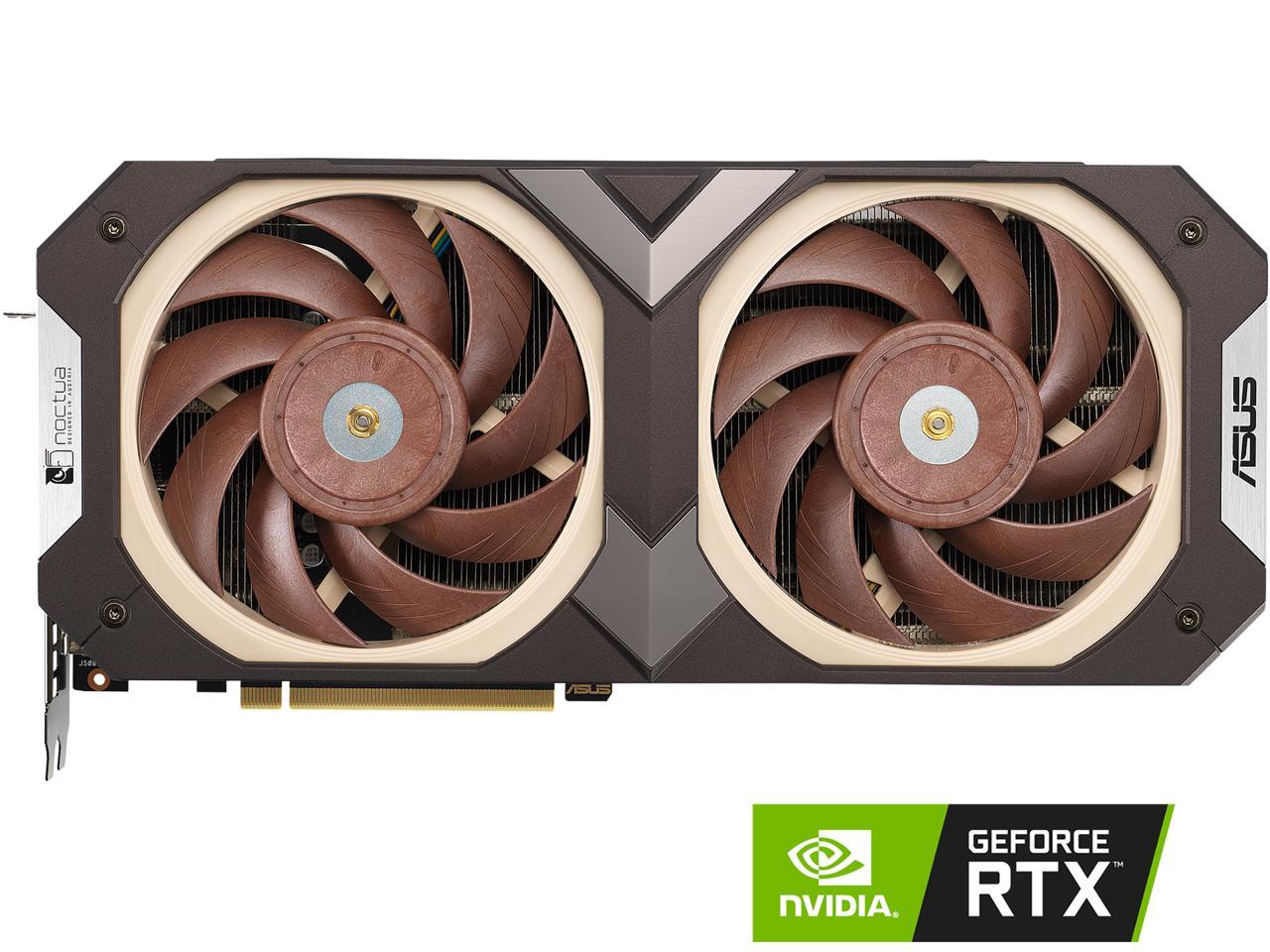 ASUS X NOCTUA – RTX 4070 TI TL;DR:
The ASUS GeForce RTX 4070 Noctua Edition graphics card has a massive heatsink with a pair of state-of-the-art Noctua NF-A12x25 fans.
The heatsink was optimized for the airflow characteristics of the fans and the card has a 4.3 slot design for optimal cooling performance and low noise levels.
The card has a Dual BIOS with Quiet mode enabled by default and an expansive vapor chamber with eight heat pipes for efficient cooling.
It has a custom brown shroud for the Noctua fans and ASUS and Noctua branding on the shroud and backplate.
It is recommended to pair the card with a premium ASUS power supply, such as the ROG Thor 1000P2 or ROG Loki 1000P FX-L, both of which have a 10-year warranty.
ASUS X NOCTUA HANDS ON BY @IGN:
Related: RTX 4070 TI CES Update
Final Words:
As CES 2023 progresses, we will be compiling the best innovation related to our PC gaming community and sharing it first here.